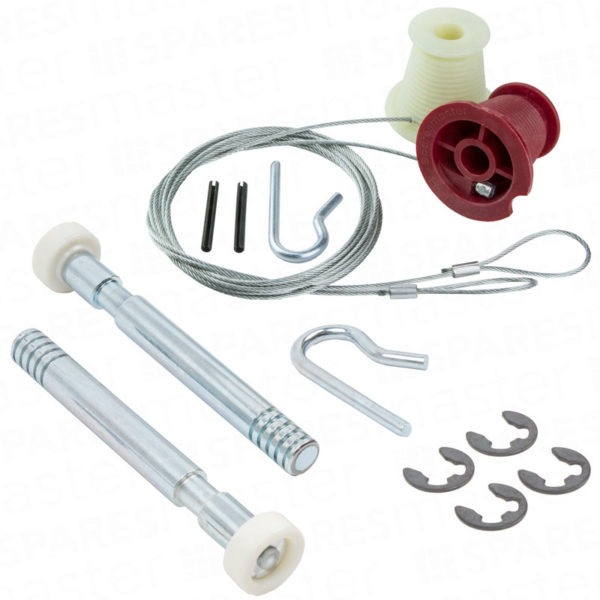 Pattern (Pre 1992) Cone and Cable & Roller Spindle Set to suit Henderson Canopy
Coming Soon!
Description
Additional Information
Description
A pair of premium quality cones and cables to suit all pre February 1992 Henderson canopy doors including doubles, as opposed to the later Premiere range canopy doors, which have detachable cables.
For Premiere cones and cables see HPS1010.
Supplied in pairs including roll pins and tension retaining pin.
A pair of premium quality, circlip fixing type, canopy door rollers & spindles to suit pre-Premiere canopy doors. For earlier Henderson canopy doors requiring spindles with a threaded end - see HES4060.
Supplied pre-packed in pairs complete with four circlips.
Wheel diameter = 23mm
Shaft diameter = 13mm
Overall length = 123mm
All dimensions are approximate.