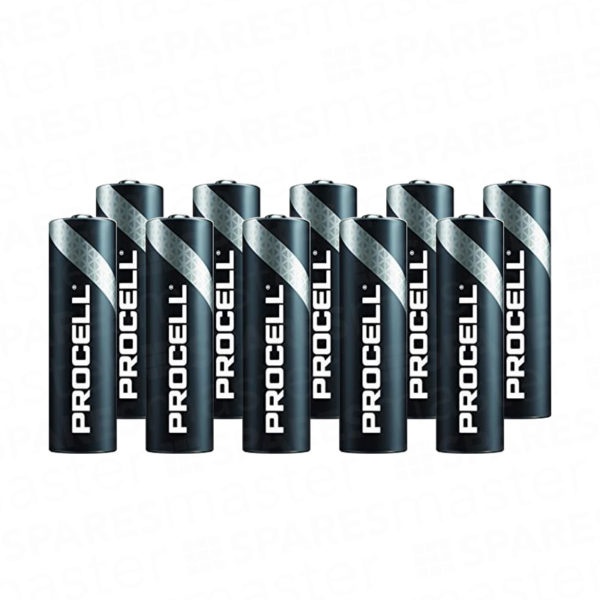 AA Alkaline Batteries
Industrial by Duracell AA Alkaline Battery – 10 Pack
Available
Description
Industrial by Duracell
Description
AA Alkaline Battery – 10 Pack.
Manufactured by Duracell for the rigours of industrial and professional use, these long lasting reliable batteries are not available in any high street outlet and are available exclusively to industrial users.
Designed for professionals
Designed and packaged for wholesale and professional trade customers.
Providing high quantities of dependable batteries at a cost-effective price.
High-performance power
Delivering long-lasting power across a range of professional applications.
Capable of operating in temperatures from -20°C to 54°C.
Reliable performance, even after seven years of storage.
Bulk battery for use in torches, smoke alarms and medical devices.