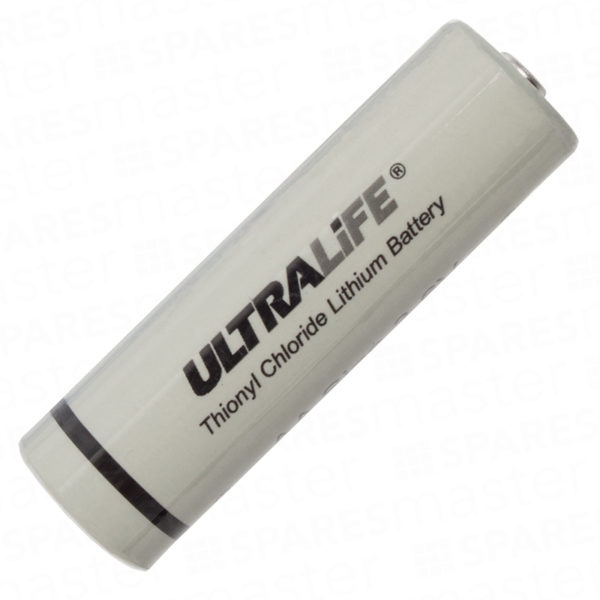 Roller Garage Door EEMB Lithium 3.6v 2400mAh Battery
Sold individually

Voltage: 3.6 V

System: Lithium Thionyl

Capacity: 2600 mAh

Dimensions: 50,5×14,5 mm (Height x Diameter)

Cell size: AA (Mignon)
Available
Description
Instruction Video
Additional Information
Description
AA 3.6V Lithium Battery (For SWS bottom slat transmitter)
Ultralife UHE ER14505 – AA round cell Lithium Thionyl 3.6 V 2600 mAh.
This 2600mAh 3.6V battery from Ultralife is an extremely long-lasting battery, ideal for use with Securosense, Rollsafe, Teleco, Somfy and other wireless safety edge systems for roller garage doors. These high-quality, long life batteries are replacements for the batteries found inside the wireless device located at the bottom of the actual roller garage door. They are also suitable for torches, cameras and other electrical devices. Other features include high and stable operating voltage higher power and higher energy for the whole battery life superior drain capability and low self-discharge rate
Only 3.6v 2600Mah Lithium batteries should be used in wireless safety systems.
Watch this video for instructions on how to change the batteries in your garage door.
Features
High and stable operating voltage
Higher power and higher energy for the whole battery life
Superior drain capability
Higher power applications
Low self-discharge rate (less than 1% after 1 year of storage at +20°C)
Battery life higher than 10 years, depending on the application
Hermetic glass-to-metal sealing
Avoid leakage, key for a higher than 10-year battery life
Non-flammable electrolyte
Safer operation in case of abuse
Typical Applications
Utility metering devices & systems
Alarm and security systems
Machine to Machine (M2M) communications
Automatic meter readers (AMR)
Memory back-up
Automotive electronics / telematics
Industrial electronics
Military and other radio applications
Ultra low power devices
Sonobuoys
GPS tracking / mobile asset tracking