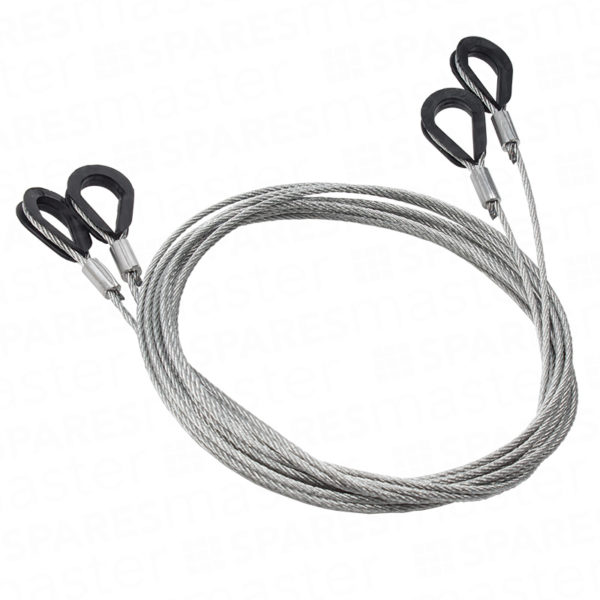 Genuine Mk3C / Type C Cables – 7` 0″ wide doors
Suits Mk3c geared doors pre 1999
Suits 7'0″-8'2.5″ wide doors only
Pair
Available
Description
Genuine Mk3C / Type C Cables – 7` 0″ wide doors
A pair of genuine cables to suit Westland or Garador Mk3C. S/S and type `C` doors using spring boxes with plastic covers.
Suitable for the most common sized doors from 7` 0″ (2135mm) wide to 8` 2.5″ (2500mm) wide only.
Not suitable for 6` 6″ wide doors – see GAS1001
Not suitable for Belgravia double doors – see GAS1020
Fitting to older spring boxes without a removable plastic cover is not advisable.
Garador part number P9900004