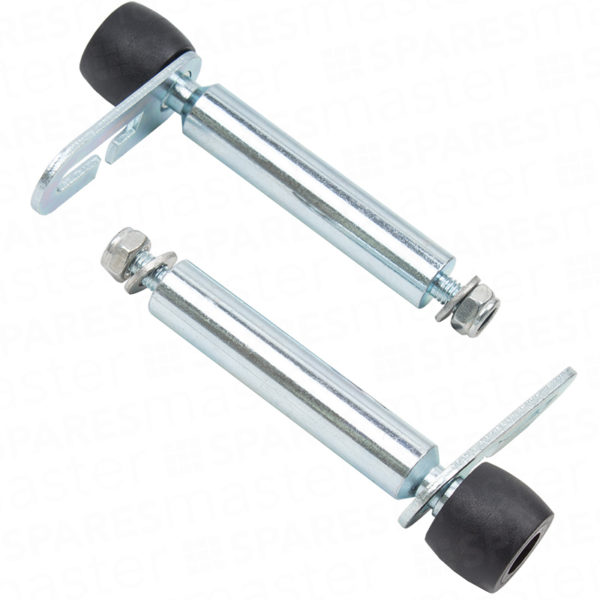 Garador Pattern 2 3/8 Roller Spindles Pair
Suits Mk3c geared doors pre 1999
Overall length 94mm
Nut type
Pair
Available
Description
Additional Information
Description
Garador 2 3/8″ (60mm) Mk3c Rollers & Spindles.
A pair of premium quality, 2 3/8" (60mm) canopy door rollers & spindles, to suit Mk3c Westland/Garador doors. Later Type "C" doors will require GAS4040 2 1/4" (57mm) rollers & spindles.
Supplied pre-packed in pairs complete with "G" brackets, rollers, two nuts and two washers.
Wheel diameter = 21mm
Shaft diameter = 13mm
Overall length = 95mm
All dimensions are approximate.