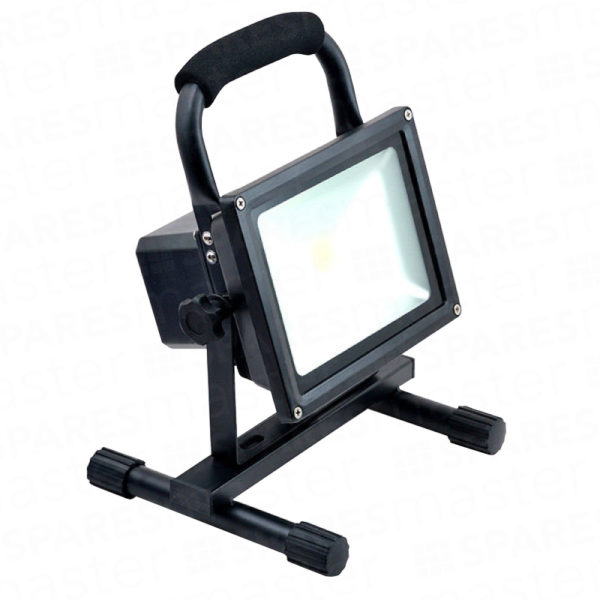 LED Work Light 20W Rechargeable
Large and homogeneous beam
Adjustable vertically and horizontally
Light thanks to its lithium-ion battery (included)
Available
Description
LED Work Light 20W Rechargeable
Its aluminium body and its lithium ion battery make for an excellent weight to power ratio. The frosted glass prevents glare while in use. It swivels vertically and horizontally. The floodlight is lightweight which makes it really easy to use. As the LEDs give off practically no heat, the floodlight can be handled, even after hours of use, with no risk of being burnt. Unlike halogen floodlights there is no risk of shock. LED bulbs don't blow and are not fragile after use. This product is therefore robust and functional and suitable for intensive use.
Run time: 8 hours
Beam range: 50 m
Beam intensity: 50 lux / 645 lumens
Water resistance – IP65 (water resistance)
LED life span: 100 000 hours
Charging time: 4.5 hours
Dimensions : 14cm (L) x 21.7cm (H) x 18cm (W)
Sold with a 230V power supply and a 12V cigarette lighter plug.
This rechargeable LED work light has been selected to enhance a range of products ideal for professional use.