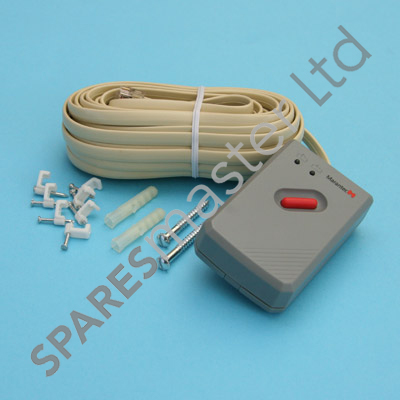 Marantec Command 105 Interior Switch
Internal wall switch
To suit Marantec openers only
Coming Soon!
Description
Features
Additional Technical Information
Description
Marantec Command 105 Interior Switch (Wired)
The Marantec Command 105 is an internal wall switch for operating Marantec garage door openers from within the garage when the remote control is not available.
Activation of the garage door opener is enabled by a single impulse from the push button to open the door and another impulse from the button closes the door, providing it has already opened fully. If the garage door opener receives an impulse during opening or closing, the door will stop until a further command is received.
Supplied with a 7 metre cable fitted with telephone jack style plugs to suit Marantec openers only.
Application
Impulse
With one LED each for door 'Open'/door 'Close' to indicate the door position
Impulse sequence 'Open'-'Stop'-'Close'
For all Marantec operator systems with system cabling
Package
Interior pushbutton
System cable with system plug (7.000 mm) pre-cabled
Mounting material
Technical details/specifications
Measurements (WxHxD) - 47 x 73 x 24 mm
Weight - 0.3kg
Protection category – IP 00 (only for dry premises)
Cabling – system cabling